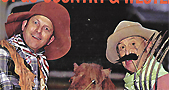 Stan and Doug
I don't have too much information about good old Stan and Doug here. I don't even have a good date for the album that someone was nice enough to send me this scan and sample from. I assume from the layout it is from sometime in the 70's. the do a kitsch country version of The Hunting Song.

I assume that by the subtitle "those Swede_Hearts of Song" that these guys are from Minisota or Montana, but frankly I don't know. If you can shed some light on this, send me a line...

Well someone did send me a line Stan is Stan Boreson. See Stan Boreson's Web Site
Memories about stan and his early TV show.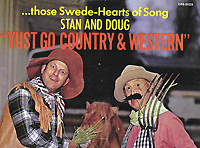 Download The Hunting Soung Sample in MP3